Why have I been so quiet lately? Here's a post to make up for all the silence. Featuring poetry goals, te reo, piano and running. Oh, and saving the world.
I set myself some goals at the start of last year. Not New Year's resolutions, but goals to give me something to work towards, even if I didn't achieve them.
Get a poetry collection published
Continue learning te reo
Learn Chopin's ballade No 1
Train to run 102km
Save the world
That all seems simple enough. Let's break those down.
Poetry
I started fine-tuning new and existing poems for a collection. It's a lot of work. I'm very picky about my poetry and I'm a very slow poet. It was a demanding year in all sorts of other ways beyond what's listed in this post, so realistically this has been bumped to a 2018 goal. Or 2019. I'd rather get it right first time.
I'm trying to not care so much about exposure as a writer – probably to my detriment when I have a book to sell – but you can spend more energy trying to be seen to be a writer than actually doing the writing.
Related to this, here's a little poem I wrote about craving social media validation.
 Tell me you like it

 Notify me, baby.
 Validate me with your stamps of approval.
 You like it? You like that?
 I check, check again for your cute thumbs up
 your sweet popping smile.
 Acknowledge me, baby.
 I pivot on the tip of your fleeting touch.
 It's never enough.
 Refresh. Refresh.

Te reo
Learning Māori has become a vital part of my life. I'm loving my te reo journey at Te Wānanga o Aoteoroa. To help consolidate my second year's learning I captioned my old Star Wars book. This year I'll be tip-toeing into full immersion. Karawhiua mai – bring it on!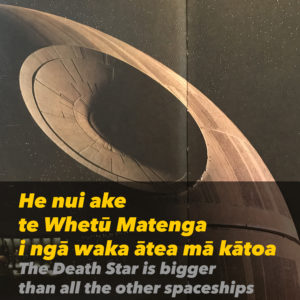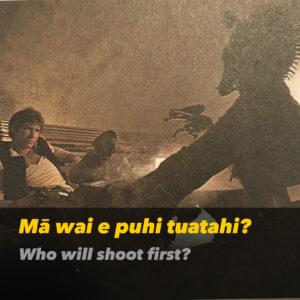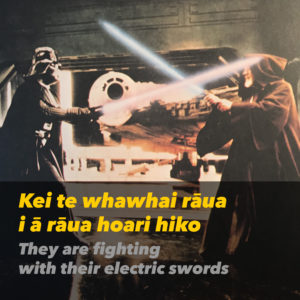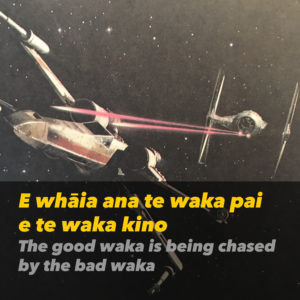 The full Star Wars set is on Facebook.
Piano
I've been working through Chopin's Ballade No. 1. It's about 9 minutes long, a swirl of beautiful melodies and soaring virtuoso sections. I can play it through with some proficiency but only at Marcel-speed, not Chopin-speed. My current challenge is to make it all hang together musically.
I didn't much like piano practice as a kid. Now, it's one of my favourite things. I love crunching my way through a difficult section and seeing it come together, bit by bit, discovering the nuances and musical treasures that the composer placed there. The piano is a private escape for me. There's nothing quite like it – very different to negotiating the assault of nerves that comes with performing in public.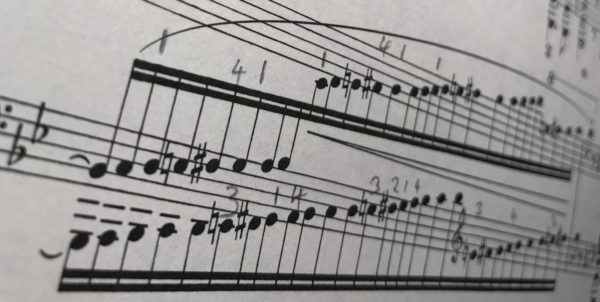 Run 102km
My wife and I decided to mark our 20th year of marriage by both training for the Tarawera Ultra Marathon 102km run. I had to do three months of solid strength work at the gym, then we began our running training in July, about when our 20th anniversary landed.
The race is upon in a few weeks, 10 February 2018. It will be my first ultra and Debbie's third. It seems like an appropriately nutty thing to do together, a symbolic representation of married life, an analogy pushed to its limits.
As a willing sacrifice, most of my early morning writing has been given over to early morning running. That's why it's been so quiet here on Ministry of Ideas. I've managed to channel some writing into guest posts on the Foundation Run blog. If you want to read all about my training journey, start at the 10 October 2017 entry and work upwards. Or go straight to Why am I training for an ultra marathon?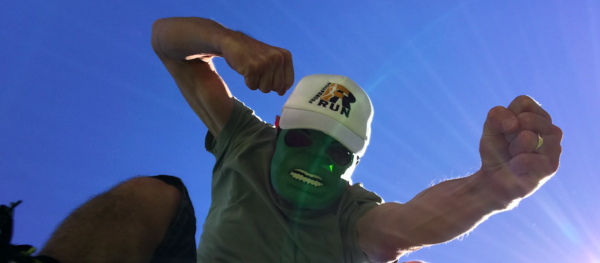 Save the world
Climate change is the one thing above all else that terrifies me about the future, mostly on behalf of my children. I'm out of patience being polite about it. The world seems stuck in a fog where we're all acting reasonable about something that is not a reasonable situation. We're faffing about making conservative plans when we should be all hands on deck with drastic action.
So, I'm trying to be a better citizen of the earth. Where to start? It's such a big topic that is constantly on my mind. The future requires less meat and fewer cars. Everyone is an environmentalist until they want a car park, it seems.
I've been trying to save the world one bike ride at a time. I've been adding vegan recipes to my diet. I'm determined that our next family car will be 100% electric. Nothing is simple. Everything is hard. There's always a compromise. When you're trying to make meaningful changes, at every turn you find yourself committing little hypocrisies. Small steps, though. Small steps.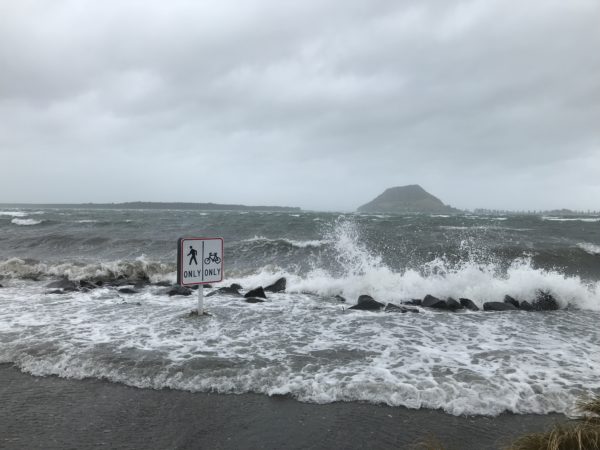 I took this photo during a recent king tide. We published it on the city council's Facebook page. A picture paints a thousand words and also garners tens of thousands of Facebook views.
20 January 2018